Episodes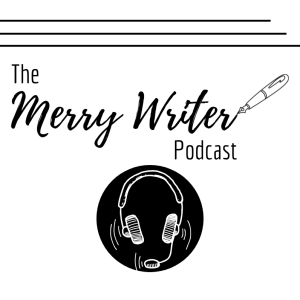 Wednesday Jun 02, 2021
Wednesday Jun 02, 2021
EPISODE SHOW NOTES
Have you ever wanted to publish an audiobook version of your stories but never knew how to go about it? Spoiler alert: it's easier than you think!
This week, author Tori Zigler joins Ari and Rachel, discussing the process of creating and self-publishing an audiobook.
We hope you enjoy this episode and please share it with any writer friends who you think might enjoy the podcast. Thanks for listening!
ABOUT TORI ZIGLER
Victoria Zigler is a blind vegan poet and children's author.  Born and raised in the shadow of the Black Mountains of Wales, UK, she moved away from Wales three times: once to spend six months living in Alberta, Canada, the other times to spend a few years living near Hastings on the South-East coast of England, UK, each time returning to Wales.  Now she lives in Wales again, along with a chinchilla named Mollie, a West Highland White Terrier named Lilie, a Cavapoo named Logan, a Hermann's Tortoise named Artemis, and her Canadian husband, Kelly.
Despite spending far more time than she'd have liked in hospital, and eventually losing her sight to Congenital Glaucoma, Victoria - or Tori, if you prefer - has been writing since she knew how, with no plans to stop any time soon.  So far she has published nine poetry books and 46 children's books, all of which are available from a variety of online retailers in multiple eBook formats, as well as in both paperback and audio.  She's also contributed a story to the sci-fi and fantasy anthology Wyrd Worlds II, which is available in eBook only.  Additionally, Tori's Hermann's Tortoise, Artemis, was featured in both the Magnificent Pets Coloring Book For Children and the Magnificent Pets Mandala Coloring Book For Adults, which are available via Praise My Pet.

Vegan due to both a love for animals and dairy allergy, as well as an Eclectic Pagan, Tori describes herself as a combination of Hermione Granger and Luna Lovegood from the Harry Potter books: Hermione's thirst for knowledge and love of books, combined with Luna's wandering mind and alternative way of looking at the world.  She has a wide variety of interests, designed to exercise both the creative and logical sides of her brain, and dabbles in them at random depending on what she feels like doing at any given time, but is most likely to be found playing with her petkids, curled up somewhere with a cup of tea and a book, or trying to keep one step ahead of those pesky typo fairies while writing her own books.
Links:
Website: http://www.zigler.co.uk
Blog: https://ziglernews.blogspot.co.uk
Goodreads: https://www.goodreads.com/toriz
Facebook author page: https://www.facebook.com/pages/Victoria-Zigler/424999294215717
Twitter: https://www.twitter.com/victoriazigler
YouTube: https://www.youtube.com/channel/UCakYxH7BNyc2Lxr1g1nbP9w
Tori's Books:
Smashwords: https://www.smashwords.com/profile/view/toriz
Amazon: https://www.amazon.co.uk/Victoria-Zigler/e/B00BHS9DQ6/
Patreon
Want to support our show and show our little podcast some extra love, then please consider popping over to our Patreon Page and snap up some goodies for as little as $1 a month!
Share
If you enjoy our podcast, please share episodes on social media to spread the word about our show.
Music:
Intro & Outro – "Inspired" composed and produced by Kevin MacLeod of www.incompetech.com | Licensed under Creative Commons: By Attribution 4.0