Episodes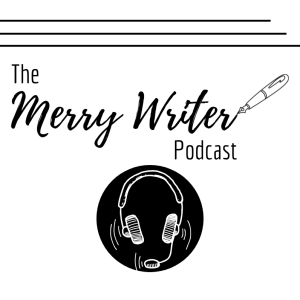 Wednesday Dec 01, 2021
Wednesday Dec 01, 2021
Do you want to write science fiction, but don't know what to include? Maybe you don't want to have the same cliches and tropes as other sci-fi stories.
In this week's epsiode, Ari and Rachel talk about elements to include (and not include) in your science fiction novel along with sci-fi author, Dal Cecil Runo.
Thanks for listening and we hope you enjoy the episode.
ABOUT DAL CECIL RUNO

Dal Cecil Runo is a partially blind author of fiction and poetry. Before entering the world of writing, Dal was an independent singer/songwriter under another stage name and a blind photographer with a few exhibits across Europe. Dal is currently working on a science fiction trilogy and short stories in multiple genres. As a writer with a disability, it is a priority for Dal to include blind, visually impaired and/or other characters with disabilities in every piece of fiction. The inclusion of LGBTQ+ and multicultural characters is also of importance in all of Dal's work.
She has lived in and travelled to several countries. Ice-skating in winter, and listening to audiobooks are some of Dal's favourite pastimes. She can be found on most social media as DalCecilRuno.
Support the Podcast:
Patreon
Want to support our show and show our little podcast some extra love, then please consider popping over to our Patreon Page and snap up some goodies for as little as $1 a month!
Share
If you enjoy our podcast, please share episodes on social media to spread the word about our show.
Music:
Intro & Outro – "Inspired" composed and produced by Kevin MacLeod of www.incompetech.com | Licensed under Creative Commons: By Attribution 4.0