Episodes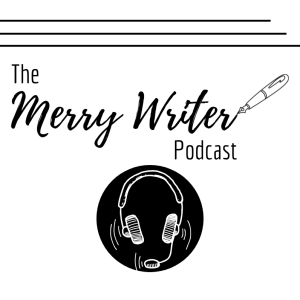 Wednesday Feb 02, 2022
Wednesday Feb 02, 2022
Do you want to try something different for 2022?  Then how about writing contests?  Don't worry, Rachel and Ari are joined by author Paula Sheridan who founded the Page Turner Awards and discusses the benefits of entering writing contests and what you might need to consider.
Thanks for listening and we hope you enjoy the episode.
Paula  Sheridan is an award-winning author and is best known for helping  authors and writers through her businesses, Page Turner Awards and Book  Luver. Paula writes as Paula Wynne and received an award from the  People's Book Prize for her debut novel, The Grotto's Secret.
Paula and her husband Ken run Page Turner Awards which is for authors,  writers, and screenwriters to place their writing projects in front of  literary agents, publishers and film producers who are looking for  writers. Ken and Paula live in Spain, and also runs Secret World Writing  Retreat.
RESOURCES MENTIONED IN PODCAST

Page Turner Awards is an inclusive writing and book awards with one  goal – to change the lives of as many writers as possible. The team at  Page Turner Awards passionately believes that talented writers can be  from any background, age, race, religion, or interest.
Page Turner Awards gives unpublished writers the chance to enter  unpublished fiction and non-fiction books, to be read by a carefully  curated judging panel made up of influential players in the publishing  industry.
And published authors, whether mainstream published or  independently published, the chance to get their fiction story or  non-fiction book recognized by successful authors, high-calibre industry  professionals and film producers. Plus screenwriters the chance to  showcase their screenplays to film producers and film production  companies actively looking for scripts to produce. 
Prizes span  everything from mentorships to audiobook production and publishing  packages.
Support the Podcast:
Patreon
Want to support our show and show our little podcast some extra love, then please consider popping over to our Patreon Page and snap up some goodies for as little as $1 a month!  There are also a lot of public posts you can view too!

Share
If you enjoy our podcast, please share episodes on social media to spread the word about our show.
Music:
Intro & Outro – "Inspired" composed and produced by Kevin MacLeod of www.incompetech.com | Licensed under Creative Commons: By Attribution 4.0