Episodes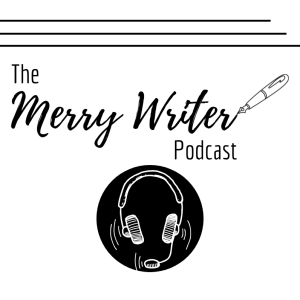 Wednesday May 04, 2022
Wednesday May 04, 2022
Have you ever thought about writing craft books? Or do you read them and haven't quite found the information you're looking for? Luckily, that's exactly what we're talking about in this week's episode.
Author Sacha Black joins Ari and Rachel in talking about her process of writing craft books for writers. We cover outlining, difficulties, research, and more.
Thanks for listening and let us know your thoughts in the comments below.
ABOUT SACHA BLACK
Sacha Black is a bestselling and competition winning author, rebel podcaster, speaker and casual rule breaker. She has five obsessions; words, expensive shoes, conspiracy theories,  self-improvement, and breaking the rules. She also has the mind of a perpetual sixteen-year-old, only with slightly less drama and slightly more bills.
Sacha writes books about people with magical powers, sapphic fiction for teens, and other books about the art of writing. She lives in Cambridgeshire, England, with her wife and genius, giant of a son.
When she's not writing, she can be found laughing inappropriately loud, blogging, sniffing musty old books, fangirling film and TV soundtracks, or thinking up new ways to break the rules.
Connect with Sacha and buy her books:
Website | The Rebel Author Podcast | Amazon Book Page | Facebook Page | Facebook Group | Instagram
8 Steps to Side Characters | 13 Steps to Evil | 10 Steps to Hero | The Anatomy of Prose
Support the Podcast:
Patreon
Want to support our show and show our little podcast some extra love, then please consider popping over to our Patreon Page and snap up some goodies for as little as $1 a month!  There are also a lot of public posts you can view too!

Share
If you enjoy our podcast, please share episodes on social media to spread the word about our show.
Music:
Intro & Outro – "Inspired" composed and produced by Kevin MacLeod of www.incompetech.com | Licensed under Creative Commons: By Attribution 4.0