Episodes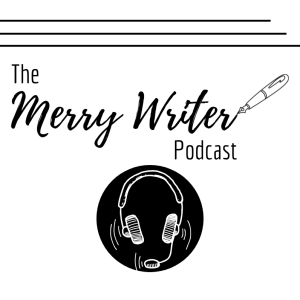 Wednesday Apr 06, 2022
Wednesday Apr 06, 2022
Have you ever thought about writing a series of books but thought it might be too daunting to start? This week, author KM Allan joins Ari and Rachel as we discuss tips and tricks to writing a series of novels.
As always, thanks for listening, and let us know your thoughts in the comments below about the advice shared in the episode.
About KM Allan
K.M. Allan is an identical twin, but not the evil one. She started her career penning beauty articles for a hairstyling website and now powers herself with chocolate and green tea while she writes novels and blogs about writing.

When she's not creating YA stories full of hidden secrets, nightmares, and powerful magic, she likes to read, binge-watch too much TV, spend time with family, and take more photos than she will ever humanly need.

Visit her website, www.kmallan.com, to discover the mysteries of the universe. Or at the very least, some good writing tips.
Connect with KM Allan
Website | Twitter | Instagram | Facebook | Goodreads | AllAuthor | Amazon | Buy Black Birch 1 | Buy Black Birch 2
Support the Podcast:
Patreon
Want to support our show and show our little podcast some extra love, then please consider popping over to our Patreon Page and snap up some goodies for as little as $1 a month!
Share
If you enjoy our podcast, please share episodes on social media to spread the word about our show.
Music:
Intro & Outro – "Inspired" composed and produced by Kevin MacLeod of www.incompetech.com | Licensed under Creative Commons: By Attribution 4.0