Episodes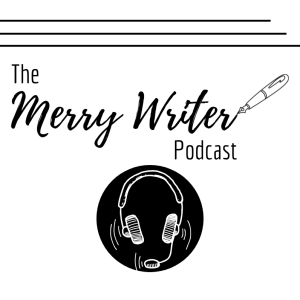 Wednesday Sep 07, 2022
Wednesday Sep 07, 2022
Do you love writing but have a hard time talking about it? Promoting your book can be difficult if you're too shy to tell the world about it.
This week, author Chris Tullbane joins Ari and Rachel as we discuss why it's important to talk about your work and how to be confident in doing so. 
As always, thanks for listening, and let us know your thoughts in the comments below about the advice shared in the episode.
ABOUT CHRIS TULLBANE
Chris began as a gleam in someone's eye, but birth and childhood were quick to follow. He's been fortunate enough to live in Spain, Germany, and all over the United States of America, and is still planning a tour of the distilleries of Scotland.
He currently lives in Nevada with his angelic wife and ever-expanding whisky collection and occasionally ventures outside to peer upwards, mutter to himself about 'day stars', and then scurry back into the house.
Chris is the author of two series; The Murder of Crows and The Many Travails of John Smith.
Support the Podcast:
Patreon
Want to support our show and show our little podcast some extra love, then please consider popping over to our Patreon Page and snap up some goodies for as little as $1 a month!
Share
If you enjoy our podcast, please share episodes on social media to spread the word about our show.
Music:
Intro & Outro – "Inspired" composed and produced by Kevin MacLeod of www.incompetech.com | Licensed under Creative Commons: By Attribution 4.0