Episodes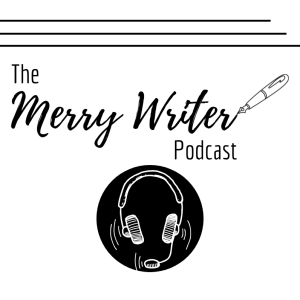 Wednesday Jul 06, 2022
Wednesday Jul 06, 2022
Are you writing a series but aren't sure how to start?  Then check out today's episode where author Helen Scheuerer joins Ari and Rachel in discussing how to plan a series and things you might need to consider. 
As always, thanks for listening, and let us know your thoughts in the comments below!
ABOUT HELEN SCHEUERER

Helen Scheuerer is the YA fantasy author of the bestselling series, The Oremere Chronicles and the Curse of the Cyren Queen quartet. Her work has been highly praised for its strong, flawed female characters and its action-packed plots. Her books have often been likened to Sarah J Maas' Throne of Glass series, and the epic #girlpower film, Wonderwoman.
Helen's love of writing and books led her to pursue a Bachelor of Creative Writing, majoring at the University of Wollongong and a Masters of Publishing at the University of Sydney.
Now a full-time author, Helen lives amidst the mountains in New Zealand and is constantly dreaming up new stories.
Website | Facebook | Instagram | Twitter
Successful Series Bonus Bundle
Support the Podcast:
Patreon
Want to support our show and show our little podcast some extra love, then please consider popping over to our Patreon Page and snap up some goodies for as little as $1 a month!  There are also a lot of public posts you can view too!

Share
If you enjoy our podcast, please share episodes on social media to spread the word about our show.
Music:
Intro & Outro – "Inspired" composed and produced by Kevin MacLeod of www.incompetech.com | Licensed under Creative Commons: By Attribution 4.0