Episodes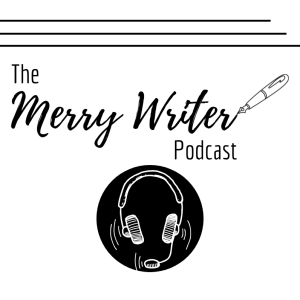 Wednesday Apr 05, 2023
Wednesday Apr 05, 2023
EPISODE SHOW NOTES
Writing a novel can be confusing, especially if you're juggling multiple story arcs in one story. Luckily, Troy Lambert joins Ari and Rachel to discuss how to handle multiple novel plots and story arcs.
This week, we cover:
The benefits of having multiple story arcs in one book
The difference and similarities between multiple plots and subplots
The best way to weave plots together
Organizational tips to keep track of your many plotlines
As always, thanks for listening, and let us know your thoughts on this topic in the comments below.
ABOUT TROY LAMBERT
Troy Lambert is a freelance writer, author, editor, and the education lead for Plottr. The author of over 25 novels, he lives, works, and plays in the mountains of Idaho with his wife and two very talented dogs.
Links
WANT TO BE A GUEST ON THE SHOW?
We are accepting guest applications for The Merry Writer Podcast! If you would like to be considered, please take the time to read our FAQs Page. Once you've read everything, please fill in the Google Form linked on that page if you feel you could be a good fit.
Due to high interest, our guest slots for 2023 are filled. Applications are still open (for 2024), but we may take a while to get back to you.
SUPPORT THE PODCAST
Patreon
If you want to support our show and show our little podcast extra love, you can do by becoming a patron. Consider popping over to our Patreon Page and snap up some goodies for as little as $1 a month!
Share
If you enjoy our podcast, please share episodes on social media to spread the word about our show.
CREDITS
Hosts
Music
Intro & Outro – "Inspired" composed and produced by Kevin MacLeod of http://www.incompetech.com | Licensed under Creative Commons: By Attribution 4.0