Episodes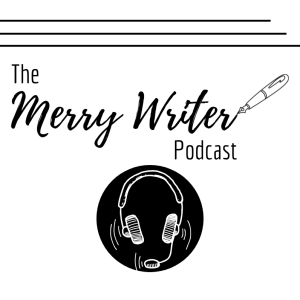 Wednesday May 05, 2021
Wednesday May 05, 2021
EPISODE SHOW NOTES
Have you ever gotten the dreaded one-star review on your book? Guess what? There's nothing to be worried about!
This week, author Wilmar Luna joins Ari and Rachel, discussing how to deal with one-star reviews on your books.
We hope you enjoy this episode and please share it with any writer friends who you think might enjoy the podcast. Thanks for listening!
ABOUT WILMAR LUNA
Wilmar Luna couldn't be a superhero in real life so he decided to write his own. When he's not writing about empowered female characters he can be found watching films, reading books, and playing too many video games.
Website: https://www.thesilverninja.com
For news on upcoming releases, discounts, and book news, please sign up for the newsletter at: https://www.thesilverninja.com/newsletter/
Patreon
Want to support our show and show our little podcast some extra love, then please consider popping over to our Patreon Page and snap up some goodies for as little as $1 a month!
Share
If you enjoy our podcast, please share episodes on social media to spread the word about our show.
Music:
Intro & Outro – "Inspired" composed and produced by Kevin MacLeod of www.incompetech.com | Licensed under Creative Commons: By Attribution 4.0