Episodes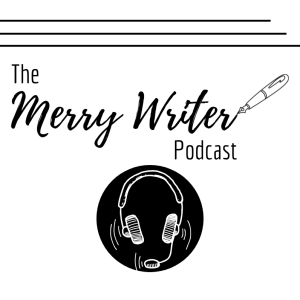 Wednesday Oct 05, 2022
Wednesday Oct 05, 2022
EPISODE SHOW NOTES
Have you ever thought of becoming an audiobook narrator but didn't know where to start?
Luckily, audiobook narrator, Rachel V. White joins Ari and Rachel this week. She explains everything you need to know about being an audiobook narrator. 
As always, thanks for listening, and let us know your thoughts in the comments below!
ABOUT RACHEL V. WHITE

Rachel V. White is the audiobook narrator of three novels. She uses her booth as a quiet hideaway when she's not recording. Her audiobooks include "The Mirror Chronicles" series by Rachel Huffmire and "Second Star" by Bree Moore.
Website | TikTok | Instagram | Twitter
Support the Podcast:
Patreon
Want to support our show and show our little podcast some extra love, then please consider popping over to our Patreon Page and snap up some goodies for as little as $1 a month!  There are also a lot of public posts you can view too!

Share
If you enjoy our podcast, please share episodes on social media to spread the word about our show.
Music:
Intro & Outro – "Inspired" composed and produced by Kevin MacLeod of www.incompetech.com | Licensed under Creative Commons: By Attribution 4.0