Episodes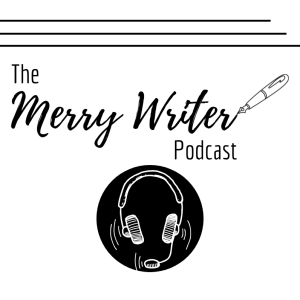 Wednesday Jun 01, 2022
Wednesday Jun 01, 2022
Are you interested in being a fantasy author?  This week, author I. L. Cruz joins Ari to discuss how to approach writing fantasy and things to consider when building your fantastical worlds.
As always, thanks for listening, and let us know your thoughts in the comments below about the advice shared in the episode.
ABOUT I. L. Cruz

I.L. Cruz decided to make writing her full-time career during the economic downturn in 2008. Since then she's used her BA in International Relations to sow political intrigue in her fantasy worlds and her MA in history to strive for the perfect prologue.
When she's not engaged in this mad profession she indulges her wanderlust as often as possible, watches too much sci-fi and reads until her eyes cross. She lives in Maryland with her husband, daughter and a sun-seeking supermutt named Dipper.
Connect with Ivia and buy her books:
Support the Podcast:
Patreon
Want to support our show and show our little podcast some extra love, then please consider popping over to our Patreon Page and snap up some goodies for as little as $1 a month!  There are also a lot of public posts you can view too!

Share
If you enjoy our podcast, please share episodes on social media to spread the word about our show.
Music:
Intro & Outro – "Inspired" composed and produced by Kevin MacLeod of www.incompetech.com | Licensed under Creative Commons: By Attribution 4.0