Episodes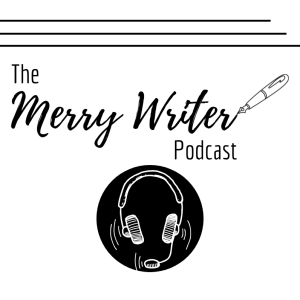 Wednesday Jul 01, 2020
Wednesday Jul 01, 2020
On this week's episode of The Merry Writer Podcast, our friend and fellow author Julie Valerie joins us in discussing writing our novels linearly or jumping around. This longer episode is packed with useful information on writing your first draft and outlines. Enjoy!
About our Guest:
Julie Valerie lives and writes from Virginia, where she is at work developing the Village of Primm series. Enjoy Holly Banks Full of Angst (2019) and The Peculiar Fate of Holly Banks (2020), both by Lake Union Publishing. Say hello to Julie at her website: JulieValerie.com
Patreon
Want to support our show and show our little podcast some extra love, then please consider popping over to our Patreon Page and snap up some goodies for as little as $1 a month!
Share
If you enjoy our podcast, please share episodes on social media to spread the word about our show.
Music:
Intro & Outro – "Inspired" composed and produced by Kevin MacLeod of www.incompetech.com | Licensed under Creative Commons: By Attribution 4.0