Episodes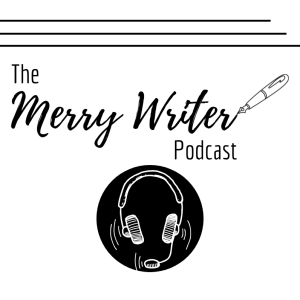 Wednesday Nov 02, 2022
Wednesday Nov 02, 2022
Have you decided to get traditionally published and don't know how to start pitching your novel? Or maybe you're self-publishing and need a solid pitch for your target audience?
This week, author Brandon J. Greer joins us on the show as he goes in depth about how to write a query letter, why you need one, and so much more.
As always, thanks for listening, and let us know your thoughts in the comments below about the advice shared in the episode.
ABOUT BRANDON J. GREER
Brandon J Greer is second and third oldest in a family of ten. (He was second oldest until a new marriage brought a new child that bumped him to third.) To set himself apart from so many siblings, he discovered the arts. Drawing, acting, and writing pulled him in at a young age.
His first book, Around the World in About a Year, was completed in the sixth grade and was complete garbage but it won him a place in an arts competition at the local university. Now living in northern Utah with his wife and daughter, he travels as much as he can.
Links:
 Support the Podcast:
Patreon
Want to support our show and show our little podcast some extra love, then please consider popping over to our Patreon Page and snap up some goodies for as little as $1 a month!
Share
If you enjoy our podcast, please share episodes on social media to spread the word about our show.
Music:
Intro & Outro – "Inspired" composed and produced by Kevin MacLeod of www.incompetech.com | Licensed under Creative Commons: By Attribution 4.0