Episodes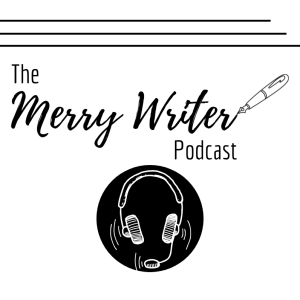 Wednesday May 03, 2023
Wednesday May 03, 2023
EPISODE SHOW NOTES
Have you ever tried writing a screenplay before? Have you thought of turning it into a novel or vice versa? If so, Rich Hosek, Arnold Rudnick, and Loyd Auerbach join Ari and Rachel this week to discuss screenplays and novels.
In this episode, we cover:
Why turn your unproduced screenplay into a novel
The process of changing a screenplay into a novel
What skills are needed for this process
What challenges can arise during this process
Creating a voice with three writers
As always, thanks for listening, and let us know your thoughts on this topic in the comments below.
ABOUT RICH HOSEK
Rich has written for numerous television series with his writing partner Arnold Rudnick including, The Fresh Prince of Bel-Air, Star Trek: Voyager, and The New Addams Family for which they won a Leo Award for Best Writing for Comedy or Variety. More recently he has been focusing his efforts on novels and short stories. He is a fan of Legos and Doctor Who now that there is a Doctor Who Lego set, his life is complete. Be sure to check out his other novels at RichHosek.com, his short story fiction podcast, Bedtime Stories for Insomniacs at BedtimeStories.studio, and follow him on Twitter @RichHosek and on Facebook @WrittenByRichHosek.
ABOUT ARNOLD RUDNICK
Arnold studied film and accounting at the University of Illinois, Urbana-Champaign, then moved to Los Angeles, where he worked in feature development at Paramount Pictures and Gary Lucchesi Productions. Arnold and Rich have collaborated on numerous scripts for film and television, including The Fresh Prince of Bel-Air, Star Trek: Voyager and The New Addams Family. He has also written children's books, including ESPete: Sixth Grade Sens—which won a silver medal in the Moonbeam Children's Book Awards and Reader's Favorite Awards and was a pick in Danny Brassell's Lazy Readers Book Club—and Little Green. He and his wife live in Los Angeles, California.
ABOUT LOYD AUERBACH
Loyd Auerbach, MS, is a world-recognized paranormal expert with thousands of media appearances and the author or coauthor of nine paranormal books and one on publishing and publicity. He is President of the Forever Family Foundation (since 2013, and Director of the Office of Paranormal Investigations (since 1989). He is on faculty at Atlantic University and JFK University (National University) and teaches online Parapsychology courses through the Rhine Education Center. He is on the Board of Directors of the Rhine Research Center and the advisory board of the Windbridge Institute. He is a past president of the Psychic Entertainers association, and besides working as a parapsychologist, he performs as professional mentalist Professor Paranormal (and occasional chocolatier). Follow him @profparanormal on Twitter, and catch his bi-weekly Q&A live streams on Facebook.
Connect With Our Guests
WANT TO BE A GUEST ON THE SHOW?
We are accepting guest applications for The Merry Writer Podcast! If you would like to be considered, please take the time to read our FAQs Page. Once you've read everything, please fill in the Google Form linked on that page if you feel you could be a good fit.
Due to high interest, our guest slots for 2023 are filled. Applications are still open (for 2024), but we may take a while to get back to you.
SUPPORT THE PODCAST
Patreon
If you want to support our show and show our little podcast extra love, you can do by becoming a patron. Consider popping over to our Patreon Page and snap up some goodies for as little as $1 a month!
Share
If you enjoy our podcast, please share episodes on social media to spread the word about our show.
CREDITS
Hosts
Music
Intro & Outro – "Inspired" composed and produced by Kevin MacLeod of http://www.incompetech.com | Licensed under Creative Commons: By Attribution 4.0
Special Thanks
Our patrons, Kristen Poli & Plottr