Episodes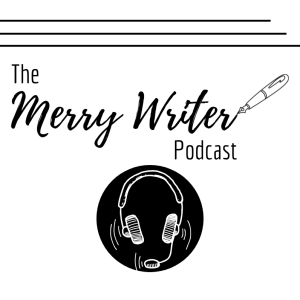 Wednesday Jun 15, 2022
Wednesday Jun 15, 2022
Have you ever tried writing diverse characters and didn't know where to start? Or maybe you want to dive deeper into historical fiction?
This week, author Yecheilyah Ysrayl joins Rachel in discussing how to approach writing black historical fiction with plenty of tips, advice, and fun conversation. 
As always, thanks for listening, and let us know your thoughts in the comments below!
ABOUT YECHEILYAH YSRAYL

Yecheilyah (e-see-li-yah) Ysrayl is an Author, Book Blogger, and Poet from Chicago, Illinois. She studied Technical and Professional Writing at Chicago State University and Psychology with a minor in Child and Adolescent Studies at Argosy University, Atlanta. Yecheilyah has been writing since she was twelve years old and has published fourteen books to date, including her 2019 Award-Winning Poetry Collection I am Soul. 
Ysrayl writes to empower the Black community and hopes her work will aid in the restoration of black historical truth. Though Poetry is her first love, she also writes Black Historical Fiction, Urban Fantasy, and Inspirational Nonfiction. 
When Yecheilyah's not writing, she enjoys spending time with her family and traveling. She hopes to visit Accra, Ghana, and Cairo, Egypt, one day.
Yecheilyah now lives in Dallas, Georgia, with her husband.
Website | Blog | Instagram | Twitter | YouTube 
African American History: Research Guides and Websites
Support the Podcast:
Patreon
Want to support our show and show our little podcast some extra love, then please consider popping over to our Patreon Page and snap up some goodies for as little as $1 a month!  There are also a lot of public posts you can view too!

Share
If you enjoy our podcast, please share episodes on social media to spread the word about our show.
Music:
Intro & Outro – "Inspired" composed and produced by Kevin MacLeod of www.incompetech.com | Licensed under Creative Commons: By Attribution 4.0